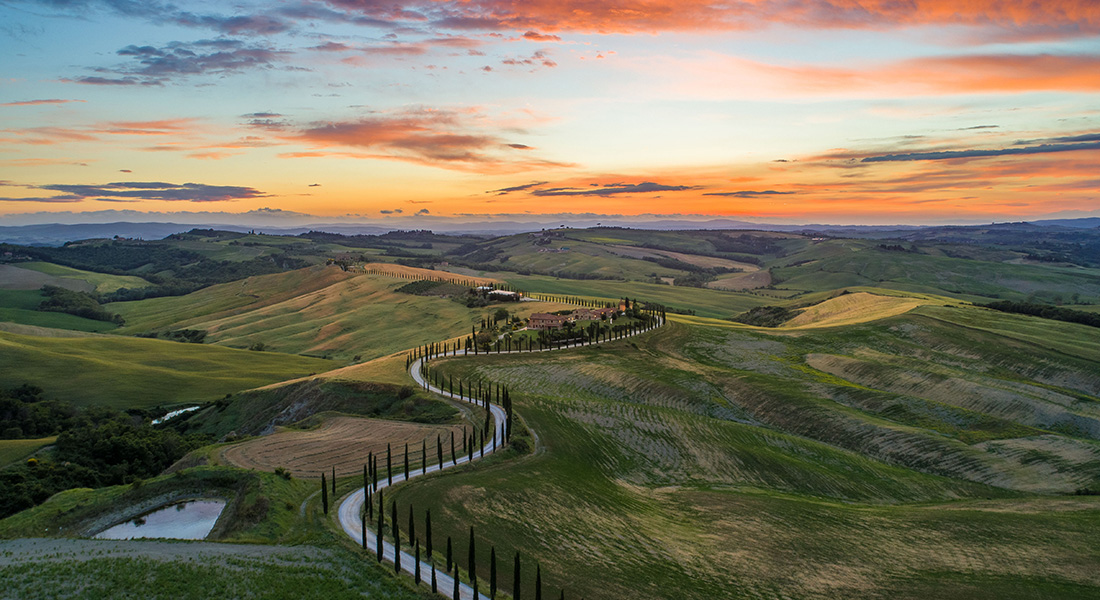 Luxury Italian Wines offers consulting as Wine selector services for the sales, purchases and distribution of wines for the worldwide market.
Born from the union between two entrepreneurs Alessandra Perani (a native of Bergamo but Tuscany of adoption) and Stefano Brasini (with roots in Montalcino and transplanted in Valdichiana), Luxury Italian Wines has its commercial and logistic offices in Torrita di Siena, in the heart of Italy, close from the A1 highway, in a strategic junction: 3km from Montepulciano, 7km from Val d'orcia, 15km from the Chianti, 20km from Montalcino.
Many years of experience in the Italian wine sector and knowledge of the territory and market operators allow us to select excellent quality wines.
Our partners are importers, distributors, wine shops, collectors, investors, buying groups and supermarket chains who are looking for an expert buyer to purchase the best Italian wine labels.
Our company is the result of a precise, fast and efficient working method, that guarantees the total satisfaction of our customers.
Our goal is to find the right product for the right customer, dealing only with the best wineries, from the small producer to the large producer.
Our offices are able to offer consultancy and assistance for transactions both in commercial and logistic and legislative aspects.